6 Pcs Silicone Kitchenware Kit Utensil Set Baking & Cooking Kitchen Tools Set With Storage Bucket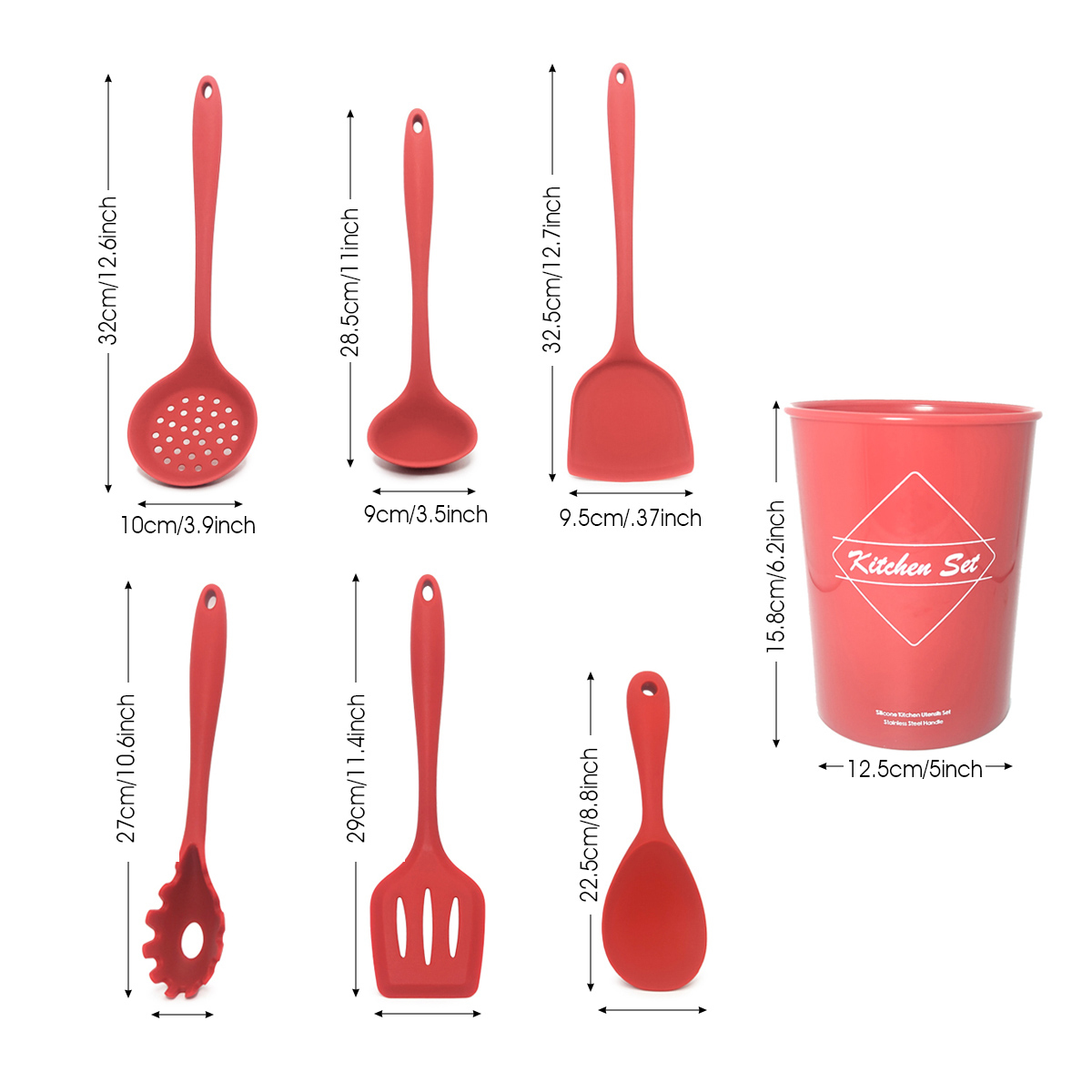 Odorless&Durable:
This utensil set made up with the food-grade silicone which is odorless and uneasy to deformation. So it won't stick the pot, which is more durable.
High-Temperature Resistant & Elastic:
Made with soft and elastic material, it has 240 degrees high temperature resistant and hasn't harsh sound during the using process.
Application:
With the strong inside and soft outside features, the 6 pcs kitchen set is suitable to kitchen cooking.
Material: Silicone + nylon
Color: Red, Black
Size: 34*13* 13cm
Weight: 860g
1*Chinese shovel
1*Soup spoon
1*Slotted spoon
1*Leaking shovel
1*Powder grasp
1*Rice spoon
1*Storage bucket