12 Pcs Woodworking Knife Kit Wood Carving Chisel Professional Sculpture Woodworking Hand tools Set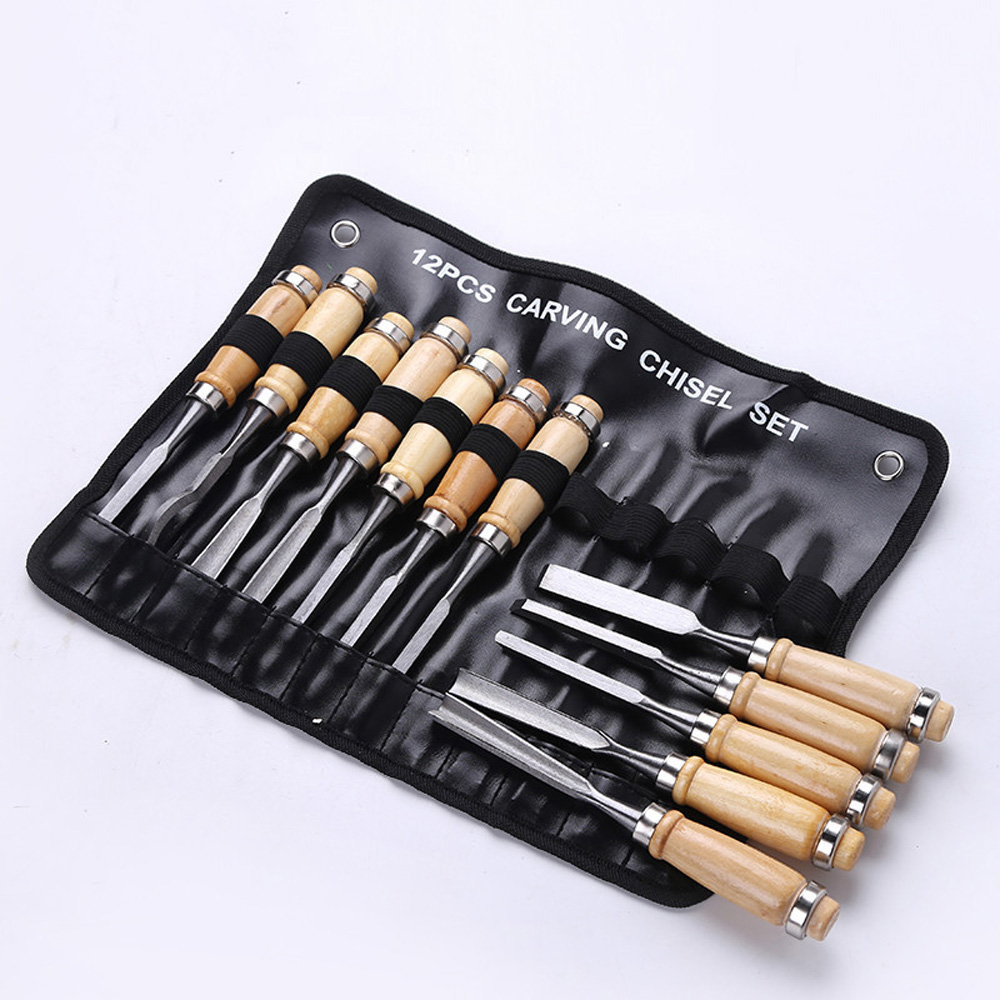 A set of 12 pieces of wood carving chisels, a basic set that has a good selection of the various shapes needed in woodworking.
► Sharp Chisel Heads
Our 12 piece professional wood carving tools come sharpened and honed straight from the factory so you can start wood carving right out of the box!
► Great Beginners Wood Carving Kit
Tuma Crafts carving chisels set is perfect for anyone just starting into woodworking or wood carving. Our wood carving set is both affordable and is a great starter set.
► Made From High-Quality Carbon Steel
The professional wood carving chisel set is made from hardened carbon steel to last for years.
► This wood carving tool set is perfect for anyone in woodworking or someone who is just a wood carving beginner!
These tools are perfect for woodcarvers. The handles are made with quality polished wood for a comfortable grip and the chisels are made with razor-sharp harden steel. They measure approximately 8 "long and come with a protective roll up plastic case. Great for any wood carving shop, this set is ideal for carpenters, carvers, artists, and many other professions. I
One 1/2" wood chisel
One 1/4" wood chisel
One 1/4" round nose chisel
One 1/4" square wood chisel
One 1/4" skew wood chisel
One 1/4" diamond point chisel
One 1/4" curved chisel
One 1/4" "U" gouge
One 1/2" wood turning gouge
One 1/2" straight gouge
One 9/6" straight gouge
One 1/2" parting tool
Roll-Up Carrying Case Dimensions: 13.5x10.5inch/34.3x26.7cm
Weight: 1.9 lbs
Material: Polished Wood + Hardened Steel
1 x Carving Chisel Set